Onze Politie-Shop is enkel toegankelijk voor professioneel. Om de prijzen en de specifieke artikelen te kunnen zien,
gelieve U in te schrijven op de site en een kopie van uw dienstkaart via mail te sturen.
Onze producten zijn terug te vinden op de onlineverkoop site van onze partner  www.swatlux.com
Zorg goed voor uzelf en uw familie.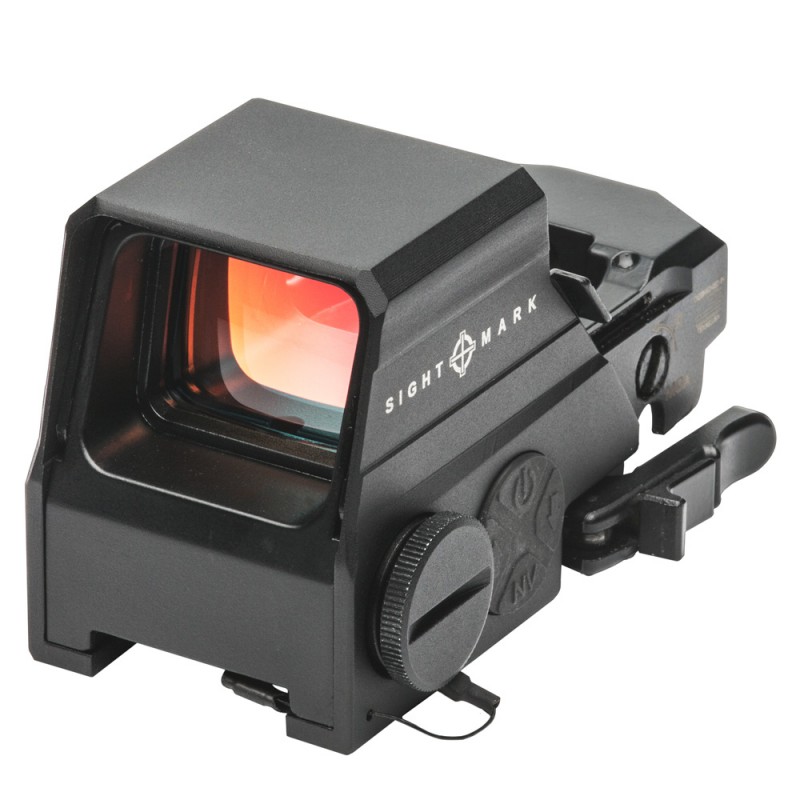  
Sightmark® Ultra Shot M-Spec LQD Reflex Sight
- Specially designed to handle your hardcore shooting needs, the Sightmark Ultra Shot M-Spec LQD Reflex Sight promises repeatable accuracy, ultra-fast target acquisition and rugged mil-spec reliability in virtually any environment.- The Ultra Shot M-Spec's premium wide-angle lens system with scratch resistant and anti-reflective red coating, patented integrated sunshade, illuminated red 65-MOA circle-dot reticle with 10 brightness settings, night vision brightness modes, parallax correction (beyond 10 yards) and unlimited eye relief deliver a crisp, robust field of view and uncompromising reliability, even in low light and when perfect sight alignment isn't an option.- Built tough, the Ultra Shot M-Spec Reflex Sight is shock proof, dustproof, IP68 waterproof, recoil rated up to ....
- Specially designed to handle your hardcore shooting needs, the Sightmark Ultra Shot M-Spec LQD Reflex Sight promises repeatable accuracy, ultra-fast target acquisition and rugged mil-spec reliability in virtually any environment.
- The Ultra Shot M-Spec's premium wide-angle lens system with scratch resistant and anti-reflective red coating, patented integrated sunshade, illuminated red 65-MOA circle-dot reticle with 10 brightness settings, night vision brightness modes, parallax correction (beyond 10 yards) and unlimited eye relief deliver a crisp, robust field of view and uncompromising reliability, even in low light and when perfect sight alignment isn't an option.
- Built tough, the Ultra Shot M-Spec Reflex Sight is shock proof, dustproof, IP68 waterproof, recoil rated up to .338 Win. Mag. and constructed of a rugged, lightweight 6061-T6 aluminum hood and protective shield.
- 1 MOA windage and elevation adjustments, up to 120 MOA of travel, get you on target quickly while the Interlock internal locking adjustment system and a single CR123A battery keeps you there with a battery life of 200 – 2,000 hours.
- The Ultra Shot M-Spec Reflex Sight also features a low battery indicator, motion sensing auto on/off activation, digital switch controls, 12-hour auto shut-off, locking quick-detach picatinny mount and Sightmark's lifetime warranty.
- Includes adjustment tools, CR123A battery, operation manual and neoprene cover.

https://www.youtube.com/embed/WyTPPPn5LVs
Je bent misschien ook geïnteresseerd in